Home HyperText Resume PDF Resume Single-Source Resumes Personal Information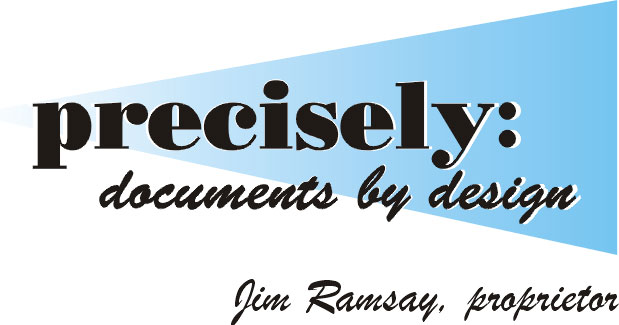 Books, manuals, online help and web pages done just the way you want them.
Mission Statement: Effective documents are precisely written, well designed, affordably produced, free of excess, accessible to all audiences, and they teach us something new.
Current Projects
Annie Hughes and Sue Nimon created this site to Deborah DeBord's specifications. Deborah wrote the text, Annie did the layout and HTML coding, Sue made the graphic elements, and I added the photos and photo galleries. The first edition of this site, Expression Retreats, won the Boulder Community Network Best Website: Business award for 2001. I maintain the site and add guest photos to the galleries.

This cookbook for the visually impaired contains a variety of recipes for everything from Apricot sweet and sour sauce to Zucchini bread. Each recipe is cross-referenced to an extensive technique section detailing how each step can be accomplished without the aid of sight.

Deborah wrote the text in Word for the Macintosh, and I did the layout in FrameMaker. The real Dan Fogleberg took the front cover photo, and I modified it for use as a chapter table of contents background. The book contains 180 large-print techniques describing all apects of cooking for the visually impaired followed by 150 recipes meticulously cross-referenced to the techniques. Originally available in Braille and large print from National Braille Press, a CD-ROM version in Adobe Acrobat PDF, text, HTML and a number of word processor formats is now available as a free download. Click here to download.
Past Projects
This 96-page book is a guide for the non-professional or beginning writer. I wrote the text and did the page layout in Word for Windows, created my own graphics in Corel Draw, HiJaak, and PhotoShop, and did my own photography and scanning. Brian Bergeson took the back cover photo. Peer-to-Peer Communications arranged the cover art, final production, promotion and distribution.

Celeste Ramsay

and I created this web page to Deborah DeBord's specifications. The pen-and-ink line drawings were created by Barb Albanese; I scanned them into PhotoShop and modified them a bit. Deborah wrote the text, and I e-mailed the text and graphics to Celeste, who performed the final PhotoShop and HTML wizardry.
White Papers
Accessible Web Sites
Home HyperText Resume PDF Resume Single-Source Resumes Personal Information